Venues and Tickets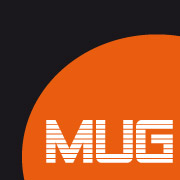 MUG - Munich Underground
at Einstein Kultur
Einsteinstraße 42
81675 Munich

Reservations can be made until 6:00 p.m. the day before the concert, for example by email to .
Sale of tickets: box office
Prices: 15 €, for members of Offene Ohren e.V. 12 €, for students 12 € (please bring your identification); free admission for students till 15 years
Public transport: subway/tramway, stop "Max-Weber-Platz"
Subway/U-Bahn U4, U5 (exit Einsteinstraße) | tram 15, 21, 25, 37| bus 155
Timetable information for Munich: MVV. The stops are in the tarif zone M. But starting June 1 2022 a subsidized ticket for public transport will be launched, the 9-Euro-Ticket, also for tourists!
At only 9 Euros per month it will offer all local and regional transport throughout Germany for for the months June, July and August 2022. For detailed information in English and other languages go to this website: https://www.mvg.de/services/aktuelles/9-euro-monatsticket.html
Information for wheelchair users: available on the website www.einstein-kultur.de.
>>> Many thanks to the City of Munich, Department of Arts and Culture, for kindly supporting.

© 2007-2022 Offene Ohren e.V.
last update 29 May 2022