Venues and Tickets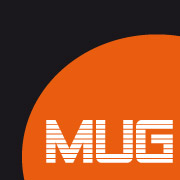 MUG - Munich Underground
at Einstein Kultur
Einsteinstraße 42
81675 Munich
www.mug-einstein.de/
www.einstein-kultur.de

According to the current situation, concerts are only possible with a few organizational restrictions:
PDF information page (A4) for visitors: AHA, that's how it works.
But we all at Offene Ohren e.V., together with the Einstein culture team, and first and foremost, all the musicians are happy to have the opportunity to offer live music again, an essential element in improvisation for the further development of the music, for dialogues with the audience, for experiencing the here and now!
Please reserve in advance!
As the seats are limited and numbered, reservations are strongly recommended, especially if several people within the same household want to sit next to each other. Remaining tickets at the box office cannot be guaranteed!
Reservations can be made until 5:00 p.m. the day before the concert, for example by email to . With the reservation confirmation you will receive your fixed seat number.
Sale of tickets: box office
Prices: 15 €, for members of Offene Ohren e.V. 12 €, for students 12 € (please bring your identification); free admission for students till 15 years
Public transport: subway/tramway, stop "Max-Weber-Platz"
Information for wheelchair users: available on the website www.einstein-kultur.de.
Black Box at Gasteig
Rosenheimer Straße 5, 81667 Munich

https://en.gasteig.de/
Public transport: S-Bahn S1 - S8, stop "Rosenheimer Platz"
Sale of tickets: box office and at München Ticket GmbH
Schwere Reiter
Dachauer Straße 116, 80636 München
Public transport: tram 12, 20, 21 or bus 53 stop" Leonrodplatz"

Sale of tickets for Soundscapes #3 Munich: box office
Please reserve your ticket in advance at: reservierung@offeneohren.org
>>> Many thanks to the City of Munich, Department of Arts and Culture, for kindly supporting.

© 2007-2021 Offene Ohren e.V.
last update 12 September 2021