Offene Ohren e.V. presents Improvised Music
Winter Surprise 2015
Due to being awarded the Spielstättenprogrammpreis 2014 by the Iniative Musik GmbH, we are able to present an additional series at the MUG: Winter Surprise 2015. The surprises in question range from string trio plus saxophone to New Jazz and to experimental performance. A feast for open ears!
Saturday, 14 February 2015, 8 p.m.
Winter Surprise 2015
MUG at Einstein
HDRS – Honsinger – Dörner – Rupp - Steidle
Olaf Rupp (electric guitar, acoustic guitar/D)
Axel Dörner (trumpet/D)
Tristan Honsinger (cello/USA)
Oli Steidle (percussion/D)
Photo: Robert-Hoedicke
Tristan Honsinger lived in Montreal, Amsterdam, Paris, Florence and Berlin. Beyond his abilities as a classically trained cellist, he is a master of surreal word perfomance. His current CD "Baboon" presents a trio concert with Enrico Sartori and Tobias Delius recorded in 2012 at the MUG. In 2014 he was back in Munich with Japanese piano sensation Shuichi Chino. With HDRS, we can expect him to act out with relish his anarchic-histrionic side.
Axel Dörner Born in Cologne, 1964. Studied piano and trumpet (with Malte Burba) at the Musikhochschule, Cologne. Moved to Berlin in 1994. He has worked together with numerous internationally respected figures in the fields of Improvised Music, Composed Contemporary Music, Jazz and Electronic Music. He has developed a unique style of trumpet playing based in part on unusual, often self-invented techniques. He has toured in Europe, North and South America, Australia, Japan and Asia (Hongkong) and appeared on numerous CD and record releases.
Olaf Rupp started at the age of twelve as an autodidact to play what might be called today Improvised Music. His way of holding the guitar in an upright position is inspired by chinese Pipa players. He developed some playing techniques like for instance rasgueados, arpeggios, picados and tremolos in such a way that they can be used for overtone and cluster effects to create new, "virtual" sounds. Lacking the "ecstatic" part of Free Jazz as well as the pure mechanical emphasis of Nancarrow, he sometimes describes his sounds as "analog granular synthesis". He played among others with Lol Coxhill, Michael Wertmüller, John Zorn, Joe Williamson, Paul Lovens, Thomas Lehn, Butch Morris und Tony Buck. He has four solo albums on FMP and GROB.
Oliver Steidle is a drummer who has evolved from rhythmic servitude into a totally emancipated and unique musician. German music critics as well as the international press agree that Oliver Steidle is "one of the most innovative young jazz musicians", "a like-minded collaborator for many renowned musicians, [he] has developed an admirably distinctive style; he beats, whispers, and controls his instrument so fabulously as if it were the easiest thing in the world".
Location: MUG at Einstein
Entrance fee: 15 Euro, members of Offene Ohren e.V. 12 Euro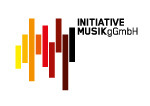 The Winter Surprise concerts are supported by the Initiative Musik Non-profit Project Company Ltd. with project funds from the Federal Government Commissioner for Culture and Media on the basis of a resolution passed by the German Bundestag.

Preview to Piano Spring 2015
Saturday, 28 March 2015, 8 p.m.
Piano Spring 2015
MUG at Einstein
Sonata Erronea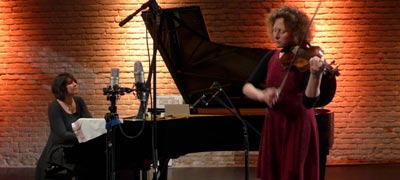 Gunda Gottschalk (violin, viola)
Dušica Cajlan-Wissel (piano)
Der 5. Jahrgang der Piano Spring Series wird eingeleitet von einem Duo, das aus der Neuen Kammermusik kommt und die unterwegs gesammelten
Improvisationserfahrungen aus unterschiedlichsten Begegnungen systematisch, organisch, aber auch neugierig und frech in seine Dialoge einbringt, die einem der traditionellsten "klassischen" Musik-Konstellationen immer wieder neueÜberraschungen entlocken.

Monday, 04 May 2015, 8 p.m.
Piano Spring 2015
MUG at Einstein
Martel - Hübsch - Zoubek
Philip Zoubek (piano)
Pierre-Yves Martel (viola da Gamba)
Carl-Ludwig Hübsch (tuba)
Philip Zoubek ist der Pianist bei unserem zweiten Konzert der Spring Series. 2008 war er bereits im Duo mit dem Posaunisten Paul Hubweber bei uns zu Gast; diesmal bringt er Pierre-Yves Martel an der Viola da Gamba mit. Doch wer nun an vor-barocke Musik denkt, sei daran erinnert, dass Martel im Duo Sainct Laurens 2010 uns bereits die Ohren für Neue Musik aus Kanada geöffnet hat.
Komplettiert wird das Trio durch die überraschend leichtfüßig agierende Tuba von Carl-Ludwig Hübsch, ebenfalls kein Unbekannter für Offene Ohren.

Saturday, 23 May 2015, 8 p.m.
Piano Spring 2015
MUG at Einstein
BOX mit Zoepf
Claudia Ulla Binder (piano)
Christian Weber (bass)
Dieter Ulrich (drums)
and Joachim Zoepf (clarinets and saxophone)
Die Schweizer Pianistin Claudia Ulla Binder beschließt den 5 Jahrgang dieser
kleinen Serie. Die Besetzung (Piano-Bass-Schlagzeug) lässt an ein
konventionelles Jazztrio denken - aber Vorsicht! Das Trio BOX ist von Haus aus auf experimentellen Wegen unterwegs und hat sich mit Joachim Zoepf
"Verstärkung" geholt, die die Musik noch konsequenter jenseits ausgetretener
Pfade in unbekanntes Terrain lockt und jederzeit für rhythmische, harmonische und melodiöse Überraschungen gut ist.
Auch hier gibt es ein Wieder-Hören: Joachim Zoepf war 2009 mit dem Ensemble 2013 bei uns, und Christian Weber hörten wir 2013 mit Ninh Lê Quan und (sic!) Carl-Ludwig Hübsch.



The friends of improvised music of the Offene Ohren e.V. would like to thank the Kulturreferat München for its continuous help allowing to present improvised music in Munich.

© 2007-2015 Offene Ohren e.V.
last update 30 January 2015